Looking for perfect weekend getaways from Hyderabad? Well, we have a lot of getaways but today I am gonna suggest a few best getaways for a perfect weekend. Checkout these places for beautiful weekend getaways! 
Kondapochamma
Kondapochamma is one of the famous tourist spots around Hyderabad. It is located in Siddipet district and is about 50km by road from Hyderabad. The reservoir has a mesmerizing view. It has a reservoir on one side and lush greenery on the other side. You can connect with nature and explore the green fields. It's perfect for a long drive with family and friends. 
Ananthagiri Hills
It is located 81km from Hyderabad. Perfect place for trekking and camping. It offers amazing views of coffee estates and wild flowers. The flourishing grassland and glistening fields make it a perfect spot for spending time away from the city. Camping and wildfire is the best part of Ananthagiri Hills and this makes for a memorable experience.
Pocharam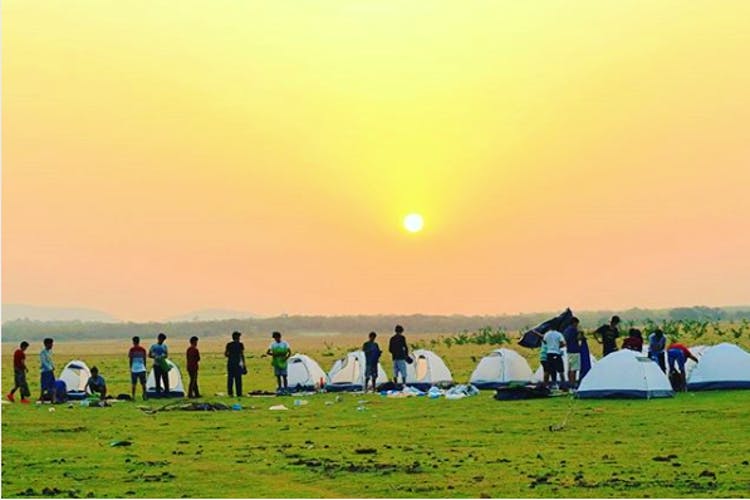 Pocharam offers breathtaking views and the surroundings are so popular for its sunrise and sunset vistas, one can visit this place and return in a single day. It is located 115km from Hyderabad. It's a great location for camping. Visitors can also sit back and enjoy the breeze in the camp tents by the lake side and can stargaze at night. Also on the way there's a Pocharam Wildlife Sanctuary where you can find the deers. 
Srisailam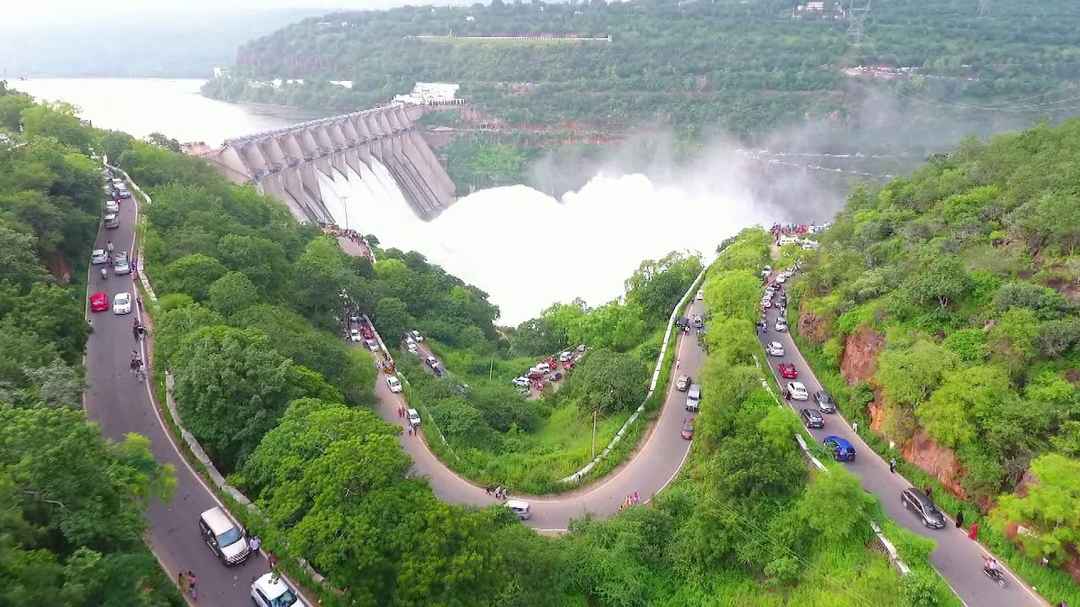 Srisailam has beautiful scenic views to offer for a weekend unwind. It's located around four hours away from Hyderabad. You can visit the Srisailam Dam, one of the largest dams constructed on the Krishna river. On your way to srisailam dam you'll find Nagarjunasagar – Srisailam Sanctuary – one of the largest tiger reserves along with that there's also a spot called Octopus viewpoint which is so beautiful and attracts the visitors. One must definitely take a break from their hectic city bustle and visit this place. Also you can enjoy a trip across the Srisailam Ropeway and boating in the Patalganga.
Nagarjuna Sagar
Nagarjuna Sagar Dam is built across Krishna river. It's a perfect getaway for a day out. Best time to visit the dam is when the dam gates are open. Usually the dam gates are open during monsoon season. You can also visit the Ethipothala Waterfalls located 11km from Nagarjuna Sagar Dam which serves as the perfect weekend getaway.