HYDERABAD: During the festive season of Dasara and Diwali automobile companies are stepping up with special discounts to attract customers. As a part of the festive sale Mahindra company announced a huge discount of  Rs 3.06 lakh on their car model.
Mahindra company has announced such a huge offer as this festive season is a great opportunity for any company to increase their sales and expand their brand in the market. As part of this, Mahindra & Mahindra, the largest utility vehicle (UV) manufacturer in India, announced that it is offering excellent deals this festive season.
The company had announced a huge offer on Its SUV model is the Alturas, including the UV range Bolero, with a  huge discount of up to Rs 3.06 lakh depending on the model up to its SUV model, the Alturas G4. But these offers are not valid for the newly launched Thor and KUV100 NXT models.
Dasara Offer On Mahindra Alturas G4 :
Mahindra Alturas G4, Mahindra's flagship SUV, offers a maximum discount of Rs 3.06 lakh. This includes a cash discount of Rs 2.4 lakh, Rs 50,000 under exchange benefit, Rs 20,000 under accessories and Rs 16,000 under corporate offer. The Alturas is available in two SUV models, the entry level two-wheel drive and the fully loaded four-wheel variant.
Dasara Offer On Mahindra KUV100 NXT
It is one of the seven-seater SUVs currently available, the XUV500 comes with a 2.2-liter diesel engine. The W5 and W7 variants of the Mahindra XUV will be given at a discount of up to Rs 55,000, while the XUV500 W9 and W11 models will get a discount of up to Rs 57,000. The XUV500 is one of the old models in the Mahindra.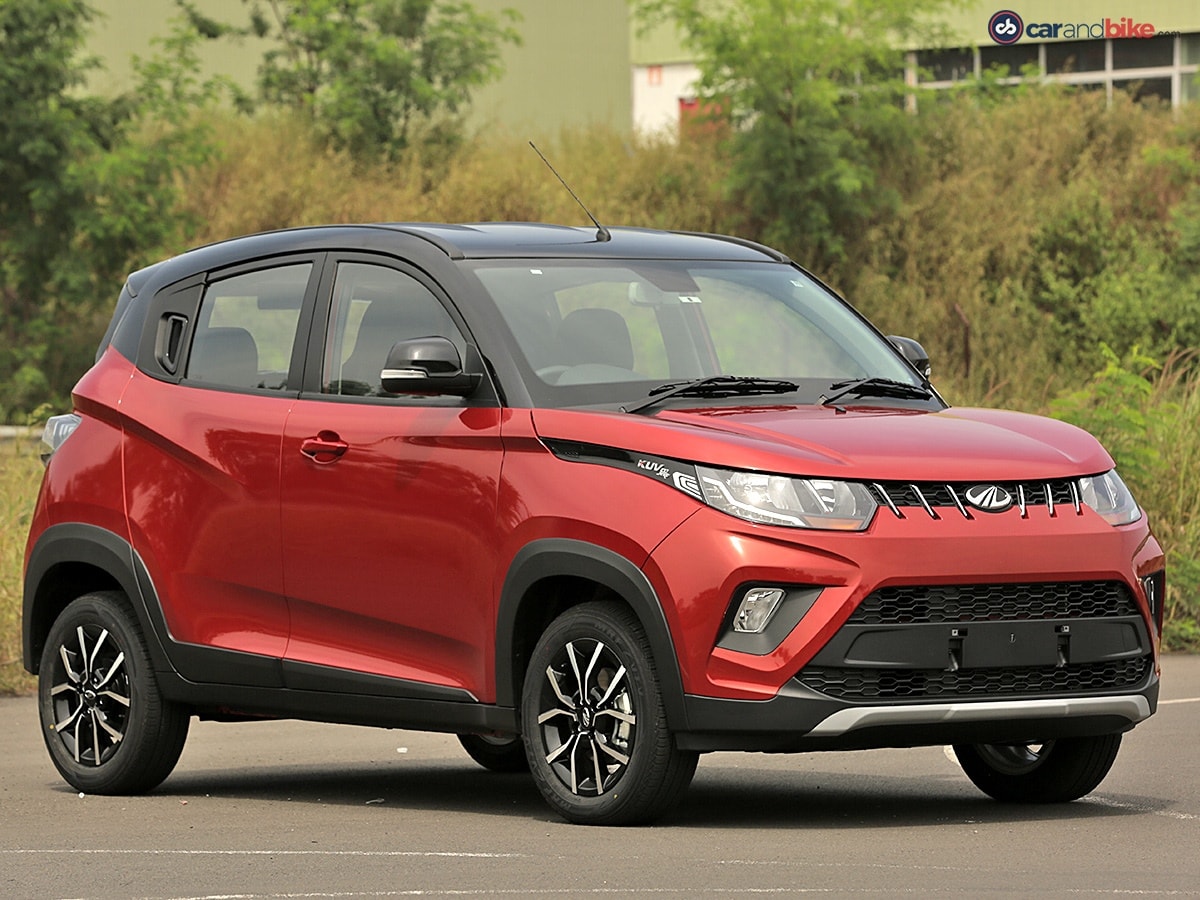 Dasara Offer On Mahindra Scorpio :
Another popular SUV from Mahindra is available in four variants: Scorpio S5, S7, S9 and S11. The S5 variant comes with a maximum cash benefit of Rs 20,000, an exchange bonus of Rs 25,000, accessories worth up to Rs 10,000 and a corporate discount of Rs 5,000.
Exchange benefits are available for S7, S9 and S11 variants only. Offers like cash discount and free accessories are not applicable. Meanwhile, Mahindra plans to launch a new model next year.
 Dasara Offer on Mahindra Marazzo.
Marazzo MPV is a model upgraded to BS6 emission standards. Its M4 + and M6 + variants come with offers like Rs 10,000 cash discount, Rs 15,000 exchange benefits, Rs 6,000 corporate discount and Rs 5,000 worth of accessories.
 
Dasara Offer on Mahindra XUV300.
The XUV300 model is available with petrol and diesel engine options at a discount of Rs 30,000. This includes an exchange bonus of Rs 25,000 and Rs 5,000 corporate discounts.
 
Dasara Offer on Mahindra Bolero  
The Bolero is one of the most popular UVs from the Mahindra lineup. It has a BS6 compliant engine. It is only available in the crash test compliant model. Bolero buyers get a discount of Rs 20,500 with a cash discount of Rs 6,500, an exchange benefit of Rs 10,000 and a corporate discount of Rs 4,000.