HYDERABAD: Most of us are Biriyani Lovers, many people like to eat chicken and mutton biryani on almost all special occasions. Biriyani is a must have dish in all occasions, even Vegetarians prefer to have Veg Biryani.
With this craze for biryani many traders are announcing offers from time to time. Today is a World's Biriyani Day, in view of this a few shops were announcing offers every day, but now a few shops offered Biryani at just 10 paisa today.
 Tamil Nadu Biryani traders announced huge offers on the occasion. Biryani was sold for 10 paisa in Trichy, Madurai and Chennai. With this, a huge crowd was seen standing in long queues for several kilometers.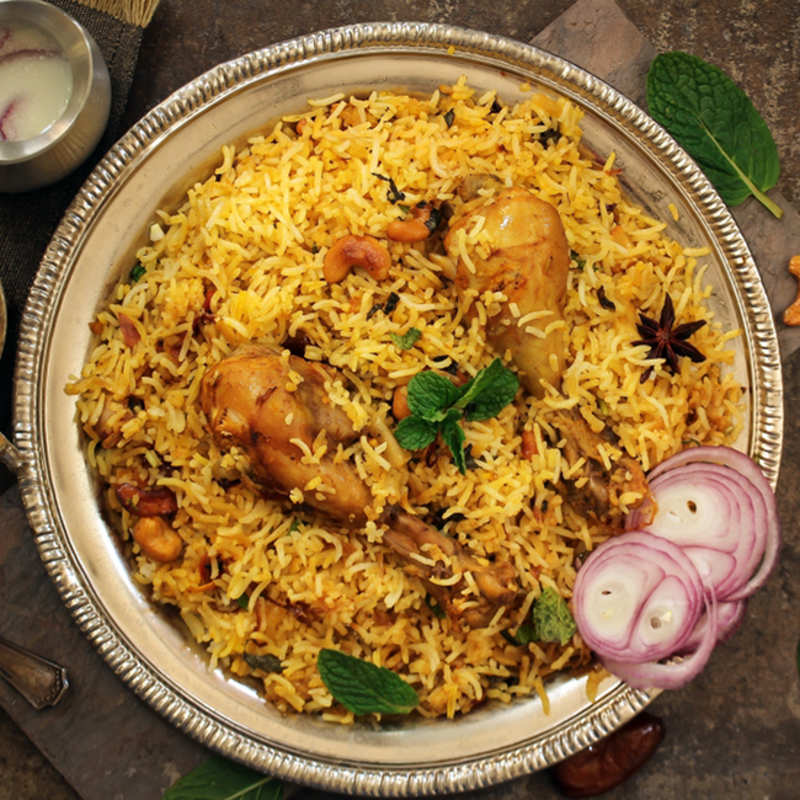 Locals queued for biryani, ignoring COVID-19 rules. Municipal officials have registered a case against traders who announced biryani offers in violation of COVID-19 rules.
A popular restaurant in Bangalore has announced a huge offer on Biryani. With this, people queued for biryani from 4 am. Biryani lovers were seen standing in lines upto1.5 km. There is a similar scene every Sunday. Locals say they do not even follow the rules of the corona.