VISAKHAPATNAM: In a tragic incident two people including a woman died on the spot, 35 people were injured in the incident and 9 of them appear to be in critical condition, when the Van in which they were travelling overturned at Gadhuru Ghat Road near Magathapalem.
According to reports, this major road accident took place in Visakhapatnam district of Andhra Pradesh when several members were travelling in a van to attend a wedding reception. The van, which was going to the wedding reception, overturned near a ghat road in G. Madugula Mandal.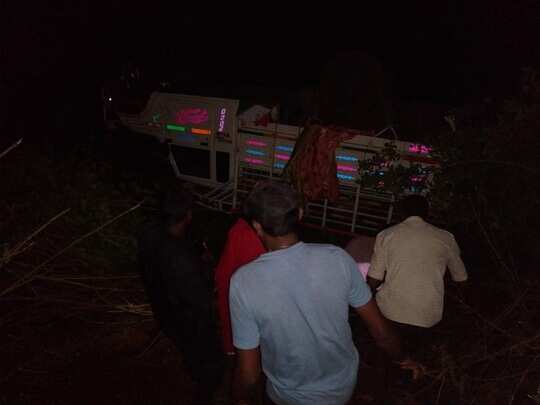 In this road accident  a woman along with her son-in-law were killed on the spot while 5 people were injured in the incident and nine among them were in critical condition.
Local people who responded immediately rushed all the injured to G. Madugula Hospital. The victims were identified as villagers of GK Street Zone Rintada Panchayat Kadugula. However, doctors said that the condition of nine of the injured is critical.
Family members and relatives of the injured are deeply concerned. According to local sources, the police reached the spot, examined the accident and registered a case. Police started an inquiry into it. More information regarding this incident is yet to be known. #RoadAccident #VizagRoadAccident #VisakhapatnamRoadAccident #RoadAccidentInVisakhapatnam