AMARAVATI: Tungabhadra Pushkar or Tungabhadra Pushkaralu 2020 will be held in Andhra Pradesh from November 20 to December 1. Ministers Buggna Rajendranath Reddy, Anil Kumar Yadav and Gummanuru Jayaram held a review meeting in Vijayawada with officials of 18 departments in Tungabhadra Pushkar on Wednesday.
The Puskharalu generally means a festival of rivers which occurs once in 12 years, when Jupiter enters into Makara Rashi In Tungabhadra river.
#TungabhadraPushkaralu2020 #TungabhadraPushkar2020
AP government had also sanctioned Rs 17.02 crore for road construction, to avoid any inconvenience to people travelling to Tungabhadra Pushkar ghats.
The Minister had finalized the dates for Tungabhadra Pushkaralu 2020 from November 20 to December 1 and instructed the officials to arrange for all facilities for people who visit Tungabhadra Pushkar 2020 In AP from November 2.
The river Tungabhadra is a tributary of the Krishna river which originates from Karnataka. Krishna river has two outlets as rivers which were Tunga and Bhadra and the place where they meet is named as Tungabhadra.
Tungabhadra river flows into Telangana from Gadwal and passes through the famous Shakti Peeth Jogulamba temple and joins Krishna river at Gondimalla near Alampur.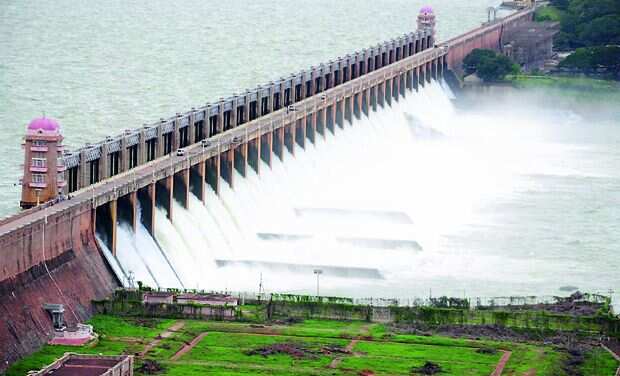 Minister ordered the officials to take care of all facilities for the pilgrims coming to Tungabhadra Pushkar 2020 as per the COVID-19 guidelines issued by the central government in view of the Coronavirus outbreak.
Earlier the Tungabhadra Pushkaralu was organized during 2008 during the YS Rajasekhara Reddy's regime and the united AP government allocated nearly Rs 5 crore for the Pushkaralu at that time. A huge rush of pilgrims everyday during the 12-day fete.

Highlights of Ministers Speech Over Arrangements For People Visiting Tungabhadra Pushkaralu In 2020 :
All the Old Pushkara ghats on the banks of river Tungabhadra will be renovated and repaired where necessary.
The newly Constructing Pushkara Ghats on the banks of river Tungabhadra would be completed with quality and speed.
The construction of Pushkar Ghats should be undertaken to make sure that the Tungabhadra Pushkar Ghats will be utilized for long years in the future.
All the construction as well as renovation Work on Tungabhadra Pushkara Ghats should be completed by November 1.
Bathing areas on Banks of river Tungabhadra during the Pushkara should be kept clean.
Drinking water supply and transport facilities should be improved, instructed Ministers.
Even the Ministers ordered the officials to maintain uninterrupted power supply.