HYDERABAD: With the growing awareness in people over the amazing health benefits of eating fish, people are starting to take fish as a part of their regular diet at least once or twice in a week.
Most of the people from Telugu states prefer to eat fish in ponds. they should also eat fish from seas along with ponds for added health benefits due to eating fish. No matter what fish we eat, consumption of foods made from fish helps us to control BP, cholesterol and diabetes.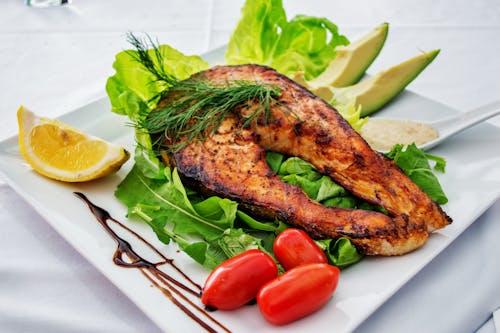 People in coastal areas eat fish regularly. So they are very healthy. Pregnant women also eat fish, and even doctors recommend fish for Pregnant for the health of Newborn babies. Fish can be eaten anyway It can be cooked, fried, baked and eaten. Eat fish at least once or twice a week for a healthier life.
Many people are afraid of ammo fat when they see fish. In fact the fish had good fat. It is very necessary for our body. Fish contains omega-3 fats. These protect our heart from heart attacks.  Mostly salmon, sardines, mackerel, trout, herring and tuna have many benefits.In addition to great taste, there are many health benefits as Fish contains 9 types of amino acids.
Health Benefits of Eating Fish :
Every cell in our body needs protein, and eating sea foods especially fish can supply the required proteins to the body.
Eating Fish can purify our blood.
Fish food can increase immunity.
Fish is low in fat and high in protein.
Fish food regularly will protect us from the risk of heart attack, diabetes, BP and brain problems.
Our Body cannot produce fatty acids , we can supplement them to the body through eating fish food.
Increases immunity,  reduces heartburn and heat
Fish is the perfect medicine for people suffering from arthritis, which reduces the pain and gives strength to the muscles.
Eating fish regularly can reduce the symptoms of depression, and memory loss.
Many Vitamins like Vitamin-D, which strengthens bones, are found in fish.
 Fish can reduce the risk of cancers such as breast cancer, colon cancer and prostate cancer.
People with type-1 diabetes are advised to eat fish. F
Fish also contain vitamin B2 riboflavin, It is very good for our body.
Fish food allows the body to absorb oxygen.
 Fish food can boost brain health