HYDERABAD: Bigg Boss has made today's Week 7 nomination episode extra spicy by selecting love pairs and contestants with mutual differences to self nominate one among themselves and save the other contestant.  In the Bigg Boss Telugu 4 episode today, October 19, Bigg Boss has created disturbances among the love pair Akhil – Monal and Harika – Abhijeet through the "Rangu Paduddi" nomination task. Looks like the real game is all set begin from today.
One among is Akhil and Monal, who are love birds in the show. Yesterday, Akhil was seen crying when Nagarjuna made a prank of eliminating Monal. But, they makers didn't eliminate her but they gave a twist to the elimination. Guess what? Today Akhil himself nominated Monal for this eviction.
Bigg boss has given a big twist to the audience as well as the audience with a new style of nomination task this week and selected contestants with good relationships and contestants with mutual differences as pairs . Bigg boss had intentionally chosen the "Rangu Paduddi" Task  this week.
As Noel is the Captain so he is saved from the nominations this week and Amma Rajasekhar was saved by Nagarjuna for accepting half shave deal.
In the Rangu Paduddi Nomination task, the rest of the Bigg Boss Telugu 4 housemates will participate in the nomination process. Harika and Abhijeet came as a pair as a part of it. One of the two must make a self-nomination. Harika did not agree to that .. but in the promo it seems that Harika and Abhijeet had a heated argument. Abhijeet said that he is the most nominated person in the house and was trying to convince Harika for which she becomes upset and asks him to shout his mouth.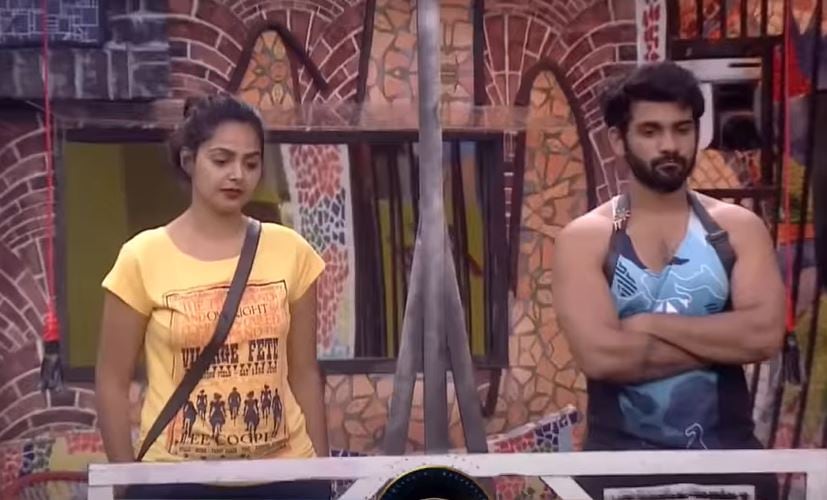 Akhil and Monal were a pair. In it Akhil says that he will save himself. Monal might accept Akhil's proposal and self nominate herself for Akhil.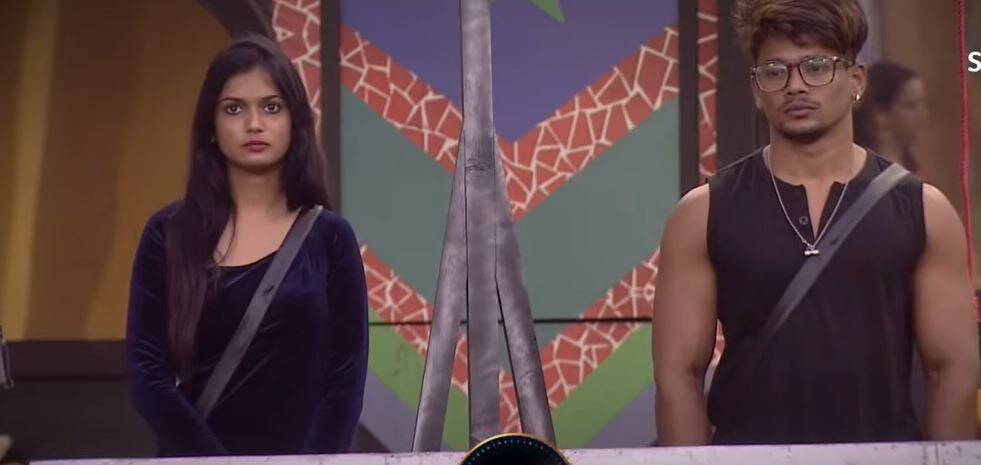 Meanwhile  Mehboob and Ariana came as a pair. They both were seen arguing with each other and Both disagreed for the self nomination.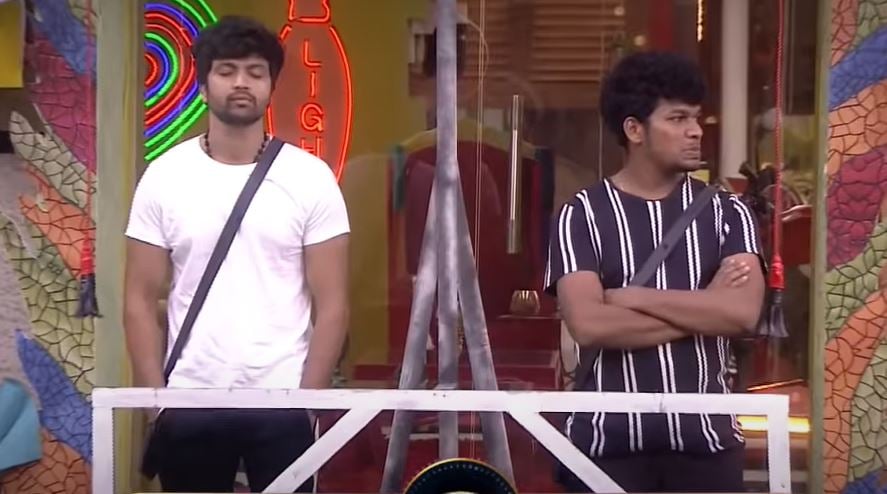 Even another two pairs of Sohail and Avinash, Lasya and Divi were not ready for self nomination.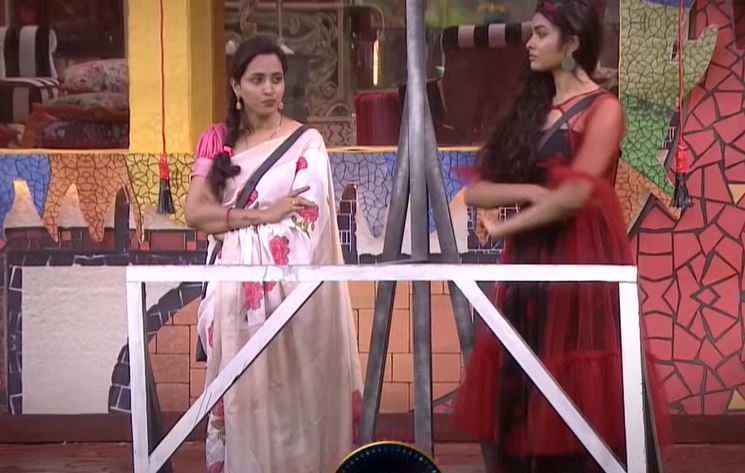 We are going to witness the true colors of the inmates from today onwards. If you haven't watched the latest promo yet, then it is for you.
Netizens claim that Akhil is nothing without Monal. One user commented that Akhil did a lot of overaction during Monal fake elimination in the Sunday episode.  If you don't believe then take a look at the tweets.