Previous year had been a rollercoaster ride for all the people in the world due to tough covid times. Covid had a major impact on children. Many children started having mental health issues and also had low confidence levels. It stopped them from being so bold and affirmative. Check on them frequently and try to boost them up.
As we all know, confidence is the key to success and it's very important to help children build confidence since their childhood. Here are a few tips from my personal experience. I remember as a child whenever my mom would take a break or nap, I would answer all her calls and take down messages for her and that really helped me overcome my shyness and become confident to talk to people.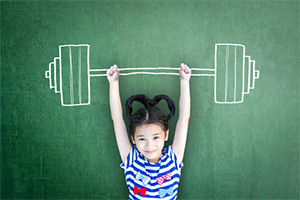 These small tips will help and build confidence in your children right from the very beginning. Always make them comfortable while taking calls and placing orders. That means whenever your phone rings encourage your child to answer on your behalf and whenever you are at a restaurant ensure that it's your child who is placing the order.
Always ask them for their advice and opinions as this shows that we value them and help your child to get involved in activities. This will definitely help childrens to build confidence.
If your child makes some mistake, make sure you correct it but in a correct way if not it will leave a bad impact on them and children will start hiding things from you. Be polite, have patience to listen to their side of the story, ask them what triggered them to do it. Never scream or be impolite to them in public as this will lower their morale. Parenting is an art that makes sure you follow an authoritative parenting rather than permissive or authoritarian parenting.
Encourage them to try new things and teach them how to set and achieve goals as this will help them to stick to specific goals by following simple steps.
And lastly, celebrate their effort and love them unconditionally.