HYDERABAD: Bigg Boss Telugu 4 has completed half of the season and inching towards finals, all the contestants in he house were trying their level best to entertain the audience by grabbing the screen space and to reach the finals. But unlike all the previous seasons of Bigg Boss Telugu, the Bigg Boss makers were biased to a few of the contestants in the show.
Bigg Boss makers were giving full advantage to few contestants like Mukku Avinash and Amma Rajashekar by giving them more screen space to them when compared with the rest of Bigg Boss Telugu 4 housemates.  But this is against the strategy of Bigg Boss Telugu Show as this show is meant to reveal the true colors of all contestants staying in the house and all of them must be given enough and equal opportunities to prove their worth to the audience and to win their hearts.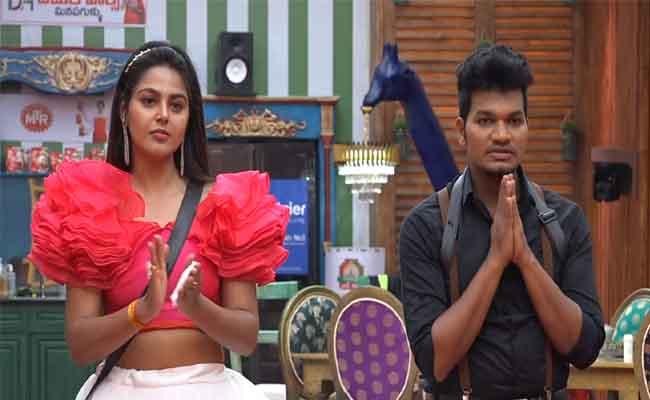 But Bigg Boss makers had given undue advantage to Mukku Avinash from the Day  one he stepped into the Bigg Boss house as a wild card entry. Bigg Boss makers had specially designed tasks that would highlight Mukku Avinash like comedy skits, Avinash imitating Bigg Boss and many more. They have also cleverly shown the selectively shown the footage that would only highlight the positive side of Avinash. But all of their efforts goes in Vain after Noel exposed the real colors of Mukku Avinash before his elimination.
 Even audience started trolling Avinash for his behavior towards Noel. Avinash is in the bottom two place in audience poll. In order to save Mukku Avinash from the next week elimination Bigg Boss had given a special immunity chance only to Monal And Avinash, as Monal  doesn't have many friends in house except Akhil so makers now that it would surely benefit Avinash.
Bigg Boss had also cleverly allowed Mukku Avinash to seek the support of Amma Rajashekar and even audience indirectly  by explaining over his financial problems and as he was removed from Jabardasth comedy show. So Bigg Boss had intentionally saved Avinash over Monal with his game plan. Bigg Boss makers of the opinion that saving Mukku Avinash from elimination will increase the TRP ratings of the show with his comedy skits and overall performance.