HYDERABAD: In a shocking decision to save himself from Bigg Boss Telugu Week 7 Nominations  next week, Amma Rajasekhar has accepted the deal of shaving off the half of the head and beard.
Bigg Boss telugu 4 Host Nagarjuna is serious on Bigg Boss Contestants especially on the Blue Team for not completing a half head and beard shave deal. Nagarjuna offered a big deal to the male contestants of Bigg Boss Telugu 4 house, he said that contestants accepting the deal will be safe from the nomination next week.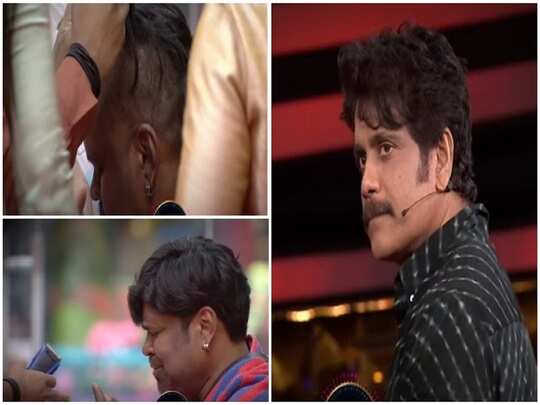 Without having a second thought Amma Rajasekhar accepted the deal, Noel half shaved Amma Rajashekar's head and beard with the help of a trimmer. All the housemates were left in a state of shock. Divi who is very close to Amma Rajasekhar breaks down emotionally and cries. She shouted at Amma Rajashekar for accepting the deal.
Divi was also seen telling other contestants sitting beside her that Rajasekhar likes his hair very much.  Divi becomes upset that Amma Rajashekar didn't say 'no' to the half head and beard shave deal.
Even Nagarjuna appreciated Amma Rajashekar for accepting the deal and said that Amma Rajashekar had done half shave for Bigg Boss.