HYDERABAD: Diwali is one of the most colorful festival celebrated across the India. It is festival of lights which signifies the victory of  good over bad. It is also the most significant day to worship and please the goddess Lakshmi. Every one worships god with an aim to fulfill their desires and get blessed with wealth, good luck, peace and abundance. So most of the people believe that worshipping Lakshmi on this day will bring good luck, fortune and property which is in turn accompanied by blessings of Lakshmi the goddess of wealth.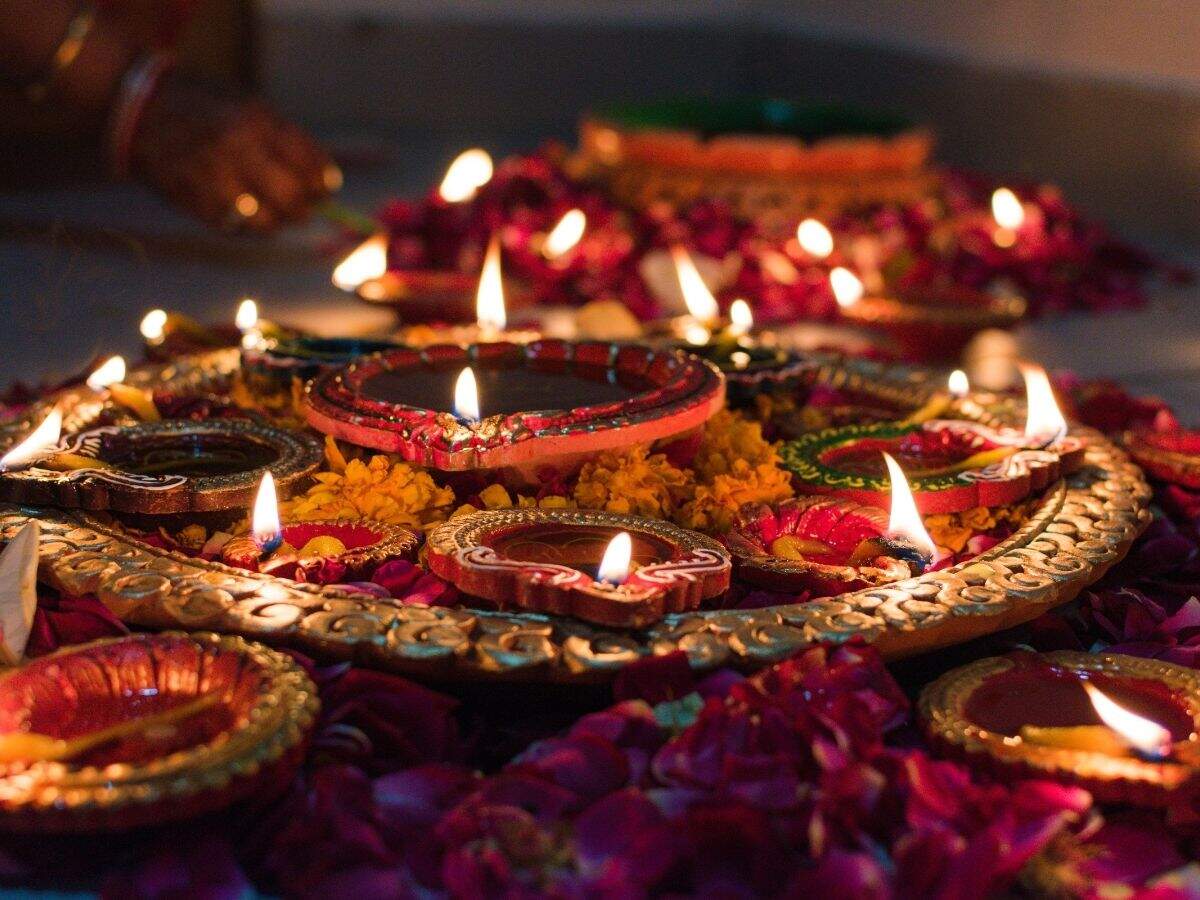 To please the goddess Lakshmi who is a deity of money and fortune, who bestows wealth and good fortune to people, we need to worship her on teh Diwali day, which is called as Lakshmi puja at auspicious timings. And to attract wealth, money, good luck and prosperity there are some powerful lakshmi mantras or Money Mantra  everyone can chant and seek blessings of goddess Lakshmi. The Lakshmi Mantras will also provide us with intelligence to enlighten our minds with understanding. One can chant any of the Lakshmi Mantras for 11,21 , 51 or 108 times.
Diwali 2020 Lakshmi Puja Date and Pooja Timings:
In this year Lakshmi pooja will be celebrated across the country on  Saturday, November 14. Meanwhile the Amavasya tithi begins at 02:17 PM on November 14 and ends at 10.36 AM on November 15. So the most auspicious time for Lakshmi Pooja in 2020 is between 05:28 pm to 07:24 pm on November 14.
Have a Look at the Top 5 Most Powerful Lakshmi Mantras To Chant:
1) Lakshmi Gayathri Mantra
Lakshmi Gayathri Mantra will bring wealth and property into your life, if chanted regularly. This mantra will provide happiness, good fortune, peace and prosperity.
Mantra:
"Om Shree Mahalakshmyai Cha Vidmahe Vishnu Patnyai Cha Dheemahi
Tanno Lakshmi Prachodayat Om"
2) Shri Lakshmi Beej Mantra
The Beej Mantra of goddess Lakshmi is considered as origin of all mantras and powers of Goddess Lakshmi. The Beej Mantra of Goddess Lakshmi can provide us with wealth, happiness, and prosperity.
Mantra:
"OM Hreem Shreem Kleem Maha Lakshmi Namaha"
3) Sri Mahalakshmi Mantra
Regular chanting of this mantra is believed to provide a solution to people who are worried about their office, jobs or any other business. One can chant this mantra on the way to the office, work, or business. This mantra will help to attract wealth and peace.
Mantra:
"Om Shring Hring Kling Tribhuvan Mahalakshmyai Asmaakam
Daaridray Naashay Prachur Dhan Dehi Dehi Kling Hring Shring Om"
4) Lakshmi Kubera Mantra
Lord Kubera is considered to bring us wealth and worshipping him along with goddess Lakshmi will bring good fortune, prosperity, and health to everyone.
Mantra:
"Om Hreem Shreem Kreem Shreem Kuberaya Ashta-Lakshmi
Mama Grihe Dhanam Puraya Puraya Namah"
5) Maha Lakshmi Mantra
Chanting of this Maha Lakshmi Mantra will help us to destroy all evil and bad powers in our home and bless us with wealth, bright and prosperous future.
Mantra:
"Om Sarvabaadhaa Vinirmukto, Dhan Dhaanyah Sutaanvitah
Manushyo Matprasaaden Bhavishyati Na Sanshayah Om"